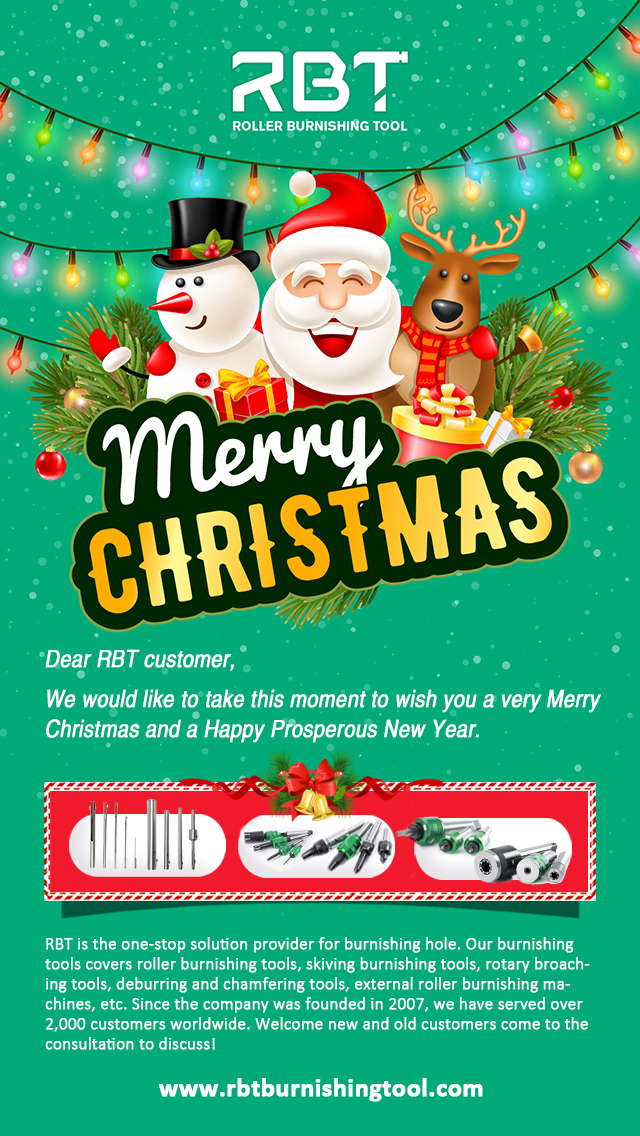 Dear RBT customer,
It seems that Christmas time is here once again, and it is time again to bring in the New Year.
We would like to take this moment to wish you a very Merry Christmas and a Happy Prosperous New Year. We sincerely thank you for your cooperation and trust this past year.
Warmest wishes for peace, joy and happiness in the Holidays!
Sincerely yours,