The fatigue strength of the workpiece can be improved by using roller burnishing tools.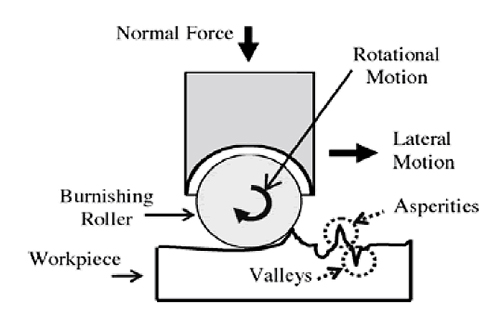 While improving the surface roughness of workpiece, the residual compressive stress will be generated in the surface layer which can improve the fatigue strength of workpiece.
By comparing the residual stress distribution of SUS304 after turning and rolling, it can be seen that the residual compressive stress in the workpiece after rolling is the maximum depth of shear stress from 0.08 to 0.10mm.
The results of the internal pressure fatigue failure test for the same shaped sample show that: The residual compressive force in the circular direction of workpiece after rolling can inhibit the occurrence of cracks near the fatigue limit and increase the fatigue strength by 30%.