Description
Internal Roller Burnishing Tools for Through Hole
ID Through Roller Burnishing Tools produce fine surface finishes and control size in ID surfaces. The tools are easy to set for diameter with the micrometer adjustment nut.
Roller burnishing is a chipless machining method which cold works the metal without cutting or abrading the surface. It removes no metal but rather compresses, or "irons out", the peaks of a metal surface into the valleys, generating a dense and uniform surface.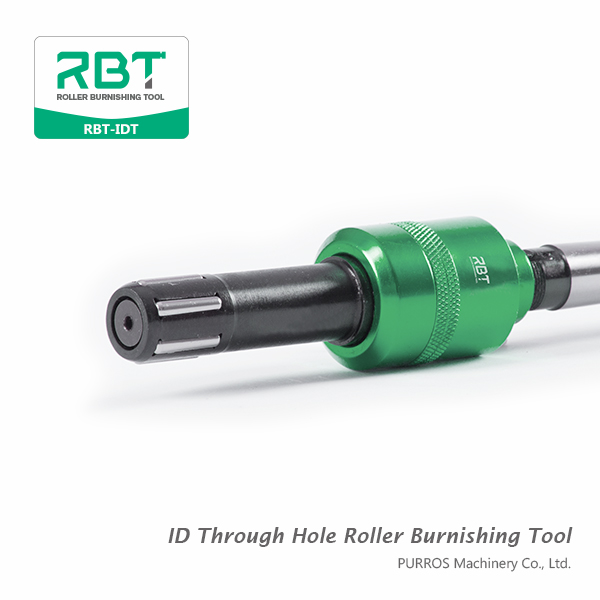 Features & Benefits:
Accurate sizing
Fast cycle time
Eliminate secondary operations
Metallurgical improvements:
Work hardening
Resistant to fatigue failure
Corrosion resistance
Specifications:
Can be run on almost any machine tool either the tool or work piece can rotate.
Flood coolant is required.
ID Through Roller Burnishing Tool Size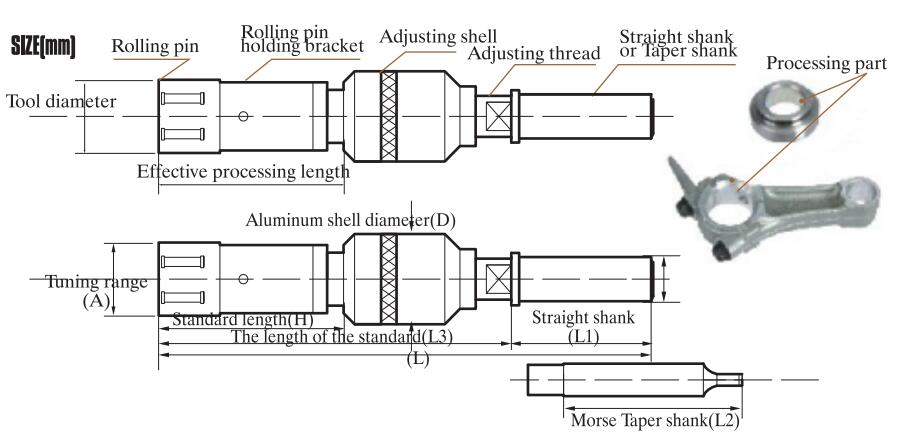 ID Through Roller Burnishing Tool Specifications
Unit (mm)
Straight shank (L1)
Type*Length
Morse Taper shank (L2)
Type*Length
Tool Length
φ12*32
2#*78.5
Straight shank
L1+L3
Morse shank
L2+L3
φ16*32
3#*98
φ20*50
4#*123
φ25*50
5#*155.5
φ32*50
6#*217.5
φ40*50
ID Through Roller Burnishing Tool Application
Driving units
Drilling machine
Drilling unit
Lathe
Machine center
Pillar drill (Bench drill)